Macbook Air M1 Screen Flickering with Mozilla Firefox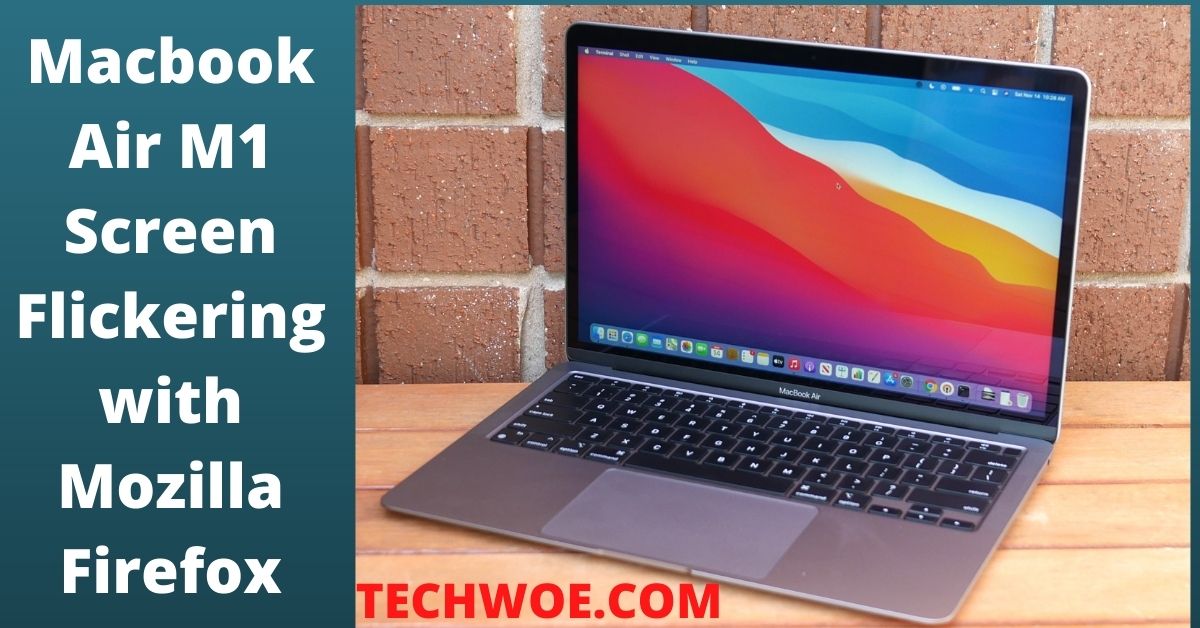 We have recently seen this Issue in many MacBook Pro M1; according to the users, when they attach the HDMI cable for use on a monitor, then MBP M1 screen flicker for a second. MacBook occasionally flickers.
One of the users claims that when he uses Google chrome and attach HDMI, the MacBook Air screen flicker turns on and off. It just happens while attaching an external device.
What are the

Apps Causing

Flicker Issue in MBA M1?
According to some users, if you are using the Rekordbox app, then it may cause this issue. We recommend that you should check each app one by one. There might be an app that is causing this issue.
If you have installed the Rekordbox app, then try to deactivate and test again if the issue is resolved or not.
How is

Mozilla Firefox not compatible

with Macbook Air M1?
We recently found the Issue that when we click on any link, a new window will appear. Once the new window appears, then at the same time, the Macbook air M1 screen flicker for less than a second.
This issue is not with the other browsers like Safari Chrome. We have tested this on different browsers, but on Mozilla firefox, the issue is clear, and we have made a video for you to watch for few minutes.
We are expecting that after the upcoming update of Mozilla Firefox, the issue will be resolved.
How to Fix

MBA M1 Screen Flickering Issue with the Firefox Browser?
There is no exact solution to fix this issue, but here are some recommendations we recommend to try, and your problem will be fixed.
1:

Update your Browser

Mozilla Firefox
First of all, make sure your browser is up to date. If your browser is not updated, then update your browser right now.
2: Update your

MacBook Air M1

Now
You need to Update Mac to macOS Big Sur 11.1 Update. You can see in the below screenshot. Just go to System Preferences then you can see the update is available or not. If your MacBook Air M1 is not updated, then Update your MacBook Air M1. Then there is a possibility that this issue flicker screen will resolve.
Why are you facing the Macbook Air M1 Screen Flicker issue in Mozilla Firefox?
The MacBook has recently released the M1 chip then many third-party tools are not compatible with this device. But Apple is continuously checking the issues and fixing the issues with time.
Conclusion:
For now, we recommend that you keep using another browser's safari or chrome, but this will be resolved with some time with new updates.
Feel free to let us know your thoughts and also tell us how your issue has been fixed. What do you think about this Macbook Air M1?