Gum Rosin Market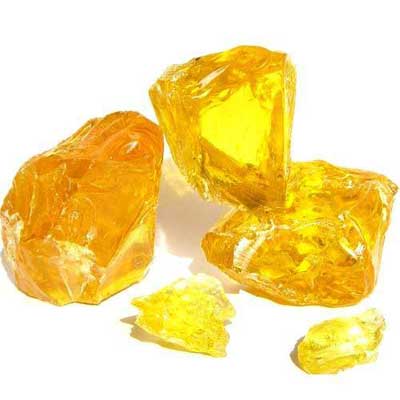 Rising Adoption in Production of Adhesives Will Push Gum Rosin Market to Reach US$ 2,460.2 Million by The End of 2033 | Future Market Insights, Inc.Growing preferences for natural additives and rising applications in adhesives and paints & coatings are key factors driving gum rosin demand. Deqing Jiyuan Synthetic Resin Co., Ltd., Forestar Chemical Co., Ltd., PT. Naval Overseas, Wuzhou Pine Chemicals Ltd., Wuzhou Sun Shine Forestry & Chemicals CO., ltd., Punjab Rosin and Chemicals Works, Deqing Yinlong Industrial Co., Ltd., and others are few of the key gum rosin manufacturers
NEWARK, Del: The global gum rosin market is expected to witness an average CAGR of 4.7% from 2023 to 2033. The target market in this region will reach a valuation of US$ 2,460.2 million by 2033, rising from an estimated US$ 1,554.2 million in 2023.
Historically, the gum rosin market recorded a sluggish CAGR of 3.6% and reached a value of US$ 1,483.7 million in 2022. Increasing usage of gum rosin in paints, coatings, adhesives, paper, and inks will augur well for the gum rosin market as these products are undergoing a spike in demand.
Gum rosin Manufacturer
Gum rosin is a kind of solid resin made from pine chemicals that are sourced from pine trees and various other plants. Also known as colophony, gum rosin is made by heating the fresh liquid resin to vaporize the volatile liquid terpene compounds. It is composed of a mixture of pimaric-type and abietic-type acids with a low amount of neutral compounds. Gum rosin Color's ranging from yellow to black and has a semi-transparent appearance.
Applications of gum rosin
The market for gum rosin is positively influenced by the increasing application of the product in adhesives. An upsurge in preference for natural additives across various industry verticals. Gum rosin also finds application in the automotive and construction sectors as it is used in the paints and coatings used in these industries.
Other applications of gum rosin include its usage as a glazing agent in chewing gum and medicines, as a dispersant and as emulsification in the synthetic rubber industry will spur the demand for gum rosin in the global market. Again, the high friction-enhancing properties of gum rosin will further swell up the demand for gum rosin in the upcoming years.
Properties of gum rosin
Gum rosin contains excellent physical and chemical properties which promote its usage in the manufacturing of adhesives, printing inks, paper sizing agents, solders and fluxes, surface coatings, insulating materials, synthetic rubber, chewing gums, and soaps and detergents. Gum rosin can also be used on bows of violins and other string instruments, dancing shoes, floors, and stages to prevent slipping. All of these considerations, along with others, propel the gum rosin market forward in the international space. 
Key Takeaways:
Availability of substitutes may hamper the growth prospects for the gum rosin market.
Expansion of the adhesives and paints sector will open avenues of growth for the target market. 
The gum rosin market in China will register a CAGR of 5.3% and create an absolute dollar opportunity of US$ 648.0 million by 2033.Surging residential and commercial infrastructure projects will bolster the gum rosin market in India to grow at a CAGR of 5.7% during the assessment period.
By product type, the WW-type segment will account for 38% of the market share in 2023 due to its extensive usage in paper sizing for maintaining textures and colors.
In terms of application, the adhesive segment will continue to dominate the market.
Competitive Landscape 
PT. Naval Overseas, Punjab Rosin and Chemicals Works, and Forestar Chemical Co., Ltd., among others, are a few of the key players in the gum rosin market profiled in the full version of the report.
In a highly fragmented environment, prominent market players are concentrating on the acquisition of smaller firms. The development of novel and sustainable products, and increasing research efforts to adopt new technologies for eco-friendlier manufacturing of gum rosin are some of the other strategies adopted by these businesses.

Gum Rosin Segmentation
By Product Type:
WW-Type
WG-Type
N-Type
X-Type
Others
By Application:
Paper
Paints & Coatings
Soap
Printing Ink
Adhesives
Rubber
Others
By Region:
North America
Latin America
East Asia
South Asia and the Pacific
Europe
Middle East and Africa
More Insights into Gum Rosin Market 
FMI offers the latest, unbiased, and detailed analysis of the global gum rosin market, providing historical data from 2017 to 2022 and forecast statistics for 2023 to 2033. To understand the global market potential, growth, and scope, the market is segmented based on product type, application, and region.
According to the reports, based on segmentation, the WW-type of gum rosin will remain popular in the global market due to its rising usage in paper sizing. Based on application, the adhesive category will continue to dominate the market with a share of 28%. Rising demand for adhesives from the automotive sector will push the segment to expand at a CAGR of 5.9% between 2023 and 2033.
Based on region, the gum rosin market in India will exhibit impressive growth during this period. The target market in this country will grow at a CAGR of 5.7%. Factors like the elevated application of gum rosin in adhesives and its consequent usage in residential and commercial infrastructure projects will foster the growth of the market in India. Besides India, China too will present notable growth in the gum rosin market. Thus, India and China will significantly contribute to the growth of the gum rosin market during the projection period. 
Table of Content
Executive Summary | Gum Rosin Market
    1.1. Global Market Outlook
    1.2. Demand Side Trends
    1.3. Supply Side Trends
    1.4. Application Roadmap
    1.5. Analysis and Recommendations
Market Overview
    2.1. Market Coverage / Taxonomy
    2.2. Market Definition / Scope / Limitations
Key Market Trends
    3.1. Key Trends Impacting the Market
    3.2. Product Innovation / Development Trends
Key Success Factors
    4.1. Product Adoption / Usage Analysis
    4.2. Product USP's / Features
    4.3. Strategic Promotional Strategies

Explore FMI's Extensive Ongoing Coverage on Chemicals & Materials Domain

Industrial Adhesives Market Trends: Worldwide sales of industrial adhesives are estimated to rise at a CAGR of 4.5% from US$ 52,862.0 Mn in 2021 to US$ 78,016.4 Mn by the end of 2030. 
Middle East Paints and Coating Market Size: Sales prospects in the paints and coating are expected to witness a steady growth outlook of magnitude of 4.7% and are expected to top a valuation of US$ 7,447.9 Mn by 2032.
Cutting Fluid Market Demand: The global cutting fluid market is expected to register a CAGR of 4.1% from 2023 to 2033, garnering a market value of US$ 16.3 billion by 2033. 
Ruthenium Tetroxide Market Value: According to research conducted by Future Market Insights, the Ruthenium tetroxide market is anticipated to exhibit substantial gains, with the market expanding at around 7.5% CAGR from 2023 to 2033.
Aliphatic Solvent Market Growth: The global aliphatic solvent market is expected to register a CAGR of 7.5% by garnering a market value of US$ 7.5 billion by 2033. As of 2023, a valuation of US$ 3.63 billion has been expected for the market. 
About Future Market Insights, Inc.
Future Market Insights, Inc. is an ESOMAR-certified business consulting & market research firm, a member of the Greater New York Chamber of Commerce and is headquartered in Delaware, USA. A recipient of Clutch Leaders Award 2022 on account of high client score (4.9/5), we have been collaborating with global enterprises in their business transformation journey and helping them deliver on their business ambitions. 80% of the largest Forbes 1000 enterprises are our clients. We serve global clients across all leading & niche market segments across all major industries.