Global Ham Slicer Market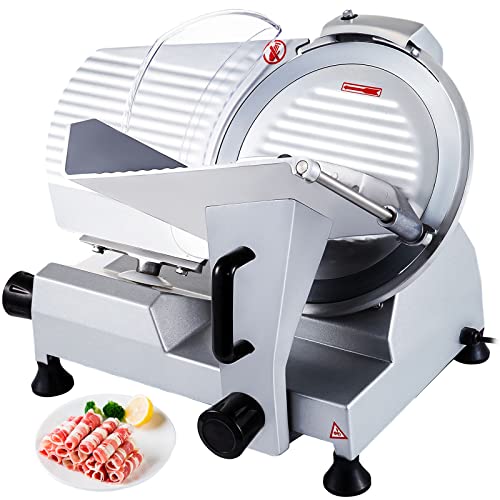 With Increasing demand for Pork and Beef, The Global Ham Slicer Market to grow inadvertently, reaching US$ 1.06 Billion by the year 2033 at a CAGR of 6.7% in the forecast period 2023 to 2033 | Future Market Insights, Inc.Increasing Consumption of Meat and Pork Pushing Demand for Ham Slicers in the United State. Favorable government initiatives and the introduction of advanced ham slicers will further boost sales in the market. China's ham slicer machine market touched a valuation of US$ 32.0 million in 2023
NEWARK, Del: The global ham slicer market is worth US$ 555.6 Million as of now and is expected to reach US$ 1,062.7 Million by the year 2033 at a CAGR of 6.7% between 2023 and 2033.
Ham slicers come across as unique machines used to slice meat (ham) and various other food products into appropriately sized pieces. They have turned out to be ideal alternatives to the mediocre knives by lessening risks of the injuries, thereby catalyzing overall productivity. These ham slicers do enable perfect cut via reliable operation.
Additionally, a large chunk of population is opting for convenience meals. The key market participants are on an innovation spree for developing advanced meat cutting equipment for enhancing the operators' convenience. They are actually putting forth AI for accomplishing superlative resource management. With sophisticated management coupled with prudent algorithms, there is a negligible wastage during the process of cutting.
Global ham slicer market share

With growing population of women workforce, the global ham slicer market is, by no means, meant to stop in the upcoming period. Rotary ham slicer holds more than 60% of the market share due to the convenience factor involved in operation. Sliding ham slicer comes in second, followed by the push ham slicer. The current scenario is such that automatic ham slicer takes the cake and the scene would continue even going forward. As intake of non-veg food would keep on increasing, the market for ham slicer would go great guns in the near future.Future Market Insights has walked through these facts with future perspectives in its latest market study entitled 'Ham Slicer Market'. It has its team of analysts and consultants with bottom-up approach in primary, secondary, and tertiary modes of research.
"Spike in the consumption of meat is expected to take the ham slicer market by storm in the forecast period", says an analyst from Future Market Insights.
Key Takeaways from Ham Slicer Market
North America holds the largest market share due to the US being subject to growing intake of meat products (pork and beef in particular) and growing adoption of the advanced meat processing machinery all through residential and industrial sectors.
Europe holds the second-largest market share with the UK and Germany leading from the front. This could be reasoned with technological advancements in ham slicer sector at the commercial level.
The Asia-Pacific is expected to grow at a rapid pace in the ham slicer market in the upcoming period. This could be attributed to population explosion, which would result in increasing consumption of pork and beef. The USDA states that imports of pork in China rose to 5.1 Million MT in the year 2022 whereas imports of beef reached 3.3 Million MT.
Competitive Analysis
Magurit Gegrierschneider GmbH, Swedinghaus, Bizerba SE & Co. KG, Foodmate, and Hallde are amongst the key players in ham slicer market.
How does the Report slice?
The research study is based on product type (automatic ham slices and semi-automatic ham slicers), and by end-user (household and commercial).
With increasing intake of meat as well as meat-based products with growing application of ham slicers in several end-use industries, the global ham slicer market is expected to grow vigorously going forward.
Ham Slicer Market by Category
By Product Type:
Semi-automatic Ham Slicers
Automatic Ham Slicers
By End User:
Commercial
Household
By Region:
North America
Latin America
Europe
East Asia
South Asia
Oceania
Middle East & Africa (MEA)

Table of Content
Executive Summary | Ham Slicer Market
1.1. Global Market Outlook
1.2. Demand-side Trends
1.3. Supply-side Trends
1.4. Technology Roadmap Analysis
1.5. Analysis and Recommendations
Market Overview
2.1. Market Coverage / Taxonomy
2.2. Market Definition / Scope / Limitations
Market Background
3.1. Market Dynamics
3.2. Scenario Forecast
3.3. Product launches & Recent Developments
3.4. Product Life Cycle Analysis
3.5. Value Chain Analysis
3.6. Global Market – Pricing Analysis
3.7. Forecast Factors – Relevance & Impact
3.8. Regulatory Landscape
3.9. Regional Parent Market Outlook
3.10. Consumers Survey Analysis
3.11. Macro-Economic Factors
3.12. Product Claims & Nutritional Information scanned by Buyers
TO Continue TOC…
Explore FMI's Extensive Coverage on Process Automation Domain
Horse Drawn Farming Equipment Market Size : The demand for horse drawn farming equipment is anticipated to record a CAGR of 5.5% during the forecast period. Currently, the horse drawn farming equipment market share is estimated to be around US$ 4.48 billion for this continuing year 2023.
Commercial Pizza Oven Market Review : The commercial pizza oven market is expected to elevate at a CAGR of 6.6% in the forecast period (2022 to 2032). The market is anticipated to be valued at US$ 4,000.0 million in 2022 and exceed US$ 7,579.4 million by 2032.
Dough Processing System Market Overview : The dough processing system market is anticipated to expand at a CAGR of 4.4% during the forecast period between 2022 and 2032.
Electric Milkshake Machine Market Research : The global electric milkshake machine market size reached US$ 1666.2 million in 2022 and it is expected to increase at a steady CAGR of 5.6% between 2022 and 2032.
Horse Bunk Feeder Market Forecast : The global horse bunk feeder market is estimated to reach US$ 1,108 million by 2033, up from US$ 590 million in 2023, exhibiting a CAGR of 6.5%.
About Future Market Insights, Inc.
Future Market Insights, Inc. is an ESOMAR-certified business consulting & market research firm, a member of the Greater New York Chamber of Commerce and is headquartered in Delaware, USA. A recipient of Clutch Leaders Award 2022 on account of high client score (4.9/5), we have been collaborating with global enterprises in their business transformation journey and helping them deliver on their business ambitions. 80% of the largest Forbes 1000 enterprises are our clients. We serve global clients across all leading & niche market segments across all major industries.